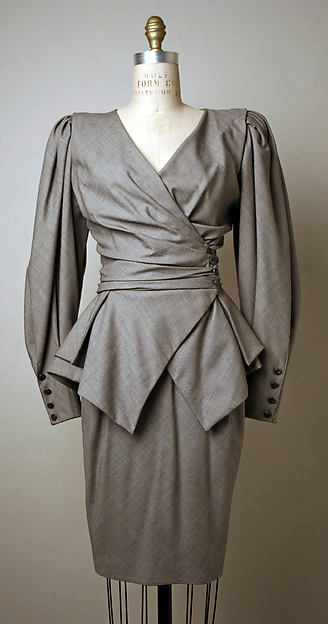 This is the quintessential power suit of the 1980s.
It just screams wear me now ala Dynasty's Joan Collins Vixen/Diva.
This stunning suit from 1988 was donated to the Metropolitan Museum of Art in 1997 by Mrs. Randolph Hearst.
It was created by French designer Emanuel Ungaro
who in his early 20s began designing for the House of Cristobal Balenciaga as Balenciaga's assistant.
When he retired from the fashion world in 2005 he was regarded as the last of the grand couturiers. The end of an era.
Covet And Love It Vintage